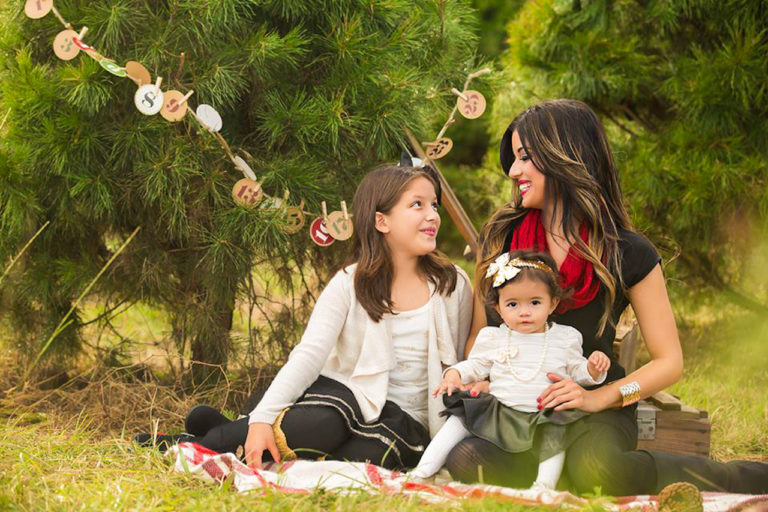 My Sew Story:
I started sewing in 2014 a few months after I left a toxic relationship with the father of my youngest daughter. "Everything" hit me at once after that. I had my first daughter at sixteen years old, several years before, so I already knew single motherhood for quite a while by this point, and suddenly I was finding myself in the same situation again. This time with two children. Family health issues arose and soon after, a car accident, and major self-doubt. I was seriously overwhelmed and needed an escape or something to keep my mind focused on anything other than what I was going though.
As you probably have guessed, I focused my energy on something more positive, the art of sewing. It started off rocky at first and everything I made was a mess but I stuck to it and it's been so rewarding to watch my skills and love for sewing grow. Sewing gives me something to look forward to and helps me express my creative energy. The best part to me is that I will never "know" it all. Sewing is one of those hobbies that, if we keep at it we will always get something new in return. So here we are now and I've created a much better story for myself, one that continues to evolve and allows me to connect with other like minded people like yourself.
I'm proud to say that after almost 5 years on this sewing adventure I have turned my creative outlet and passion into my online pattern business. I'm the sewing lover and pattern designer behind Rosy Peña Patterns, I really hope you check out the shop and support this small businesses. Every little purchase helps support my girls and I, as well as to grow this little business by adding even more amazing patterns! We truly appreciate all of your support!
I'll leave you with my favorite quote that really resonated with me during the toughest time in my life and continues to do so, It's simple but so powerful if you really listen; "Do what you can, where you are, with what you have". - Theodore Roosevelt
All my love,
- Rosy